Why Fun Run Racing
The FRR race series is the largest of its kind in Prince William County
FRR races are runner focused and user-friendly
FRR works with community partners to promote PWC as a health, active, and wellness oriented community
Participants can say "goodbye" to off-site parking, long Metro rides, and the dreaded 4:00 a.m. race wake-up call; and say "hello" to easy on-site parking, a short walk to the start line, and a truly FUN RUN!
FRR races are always unique, interesting, and most importantly FUN!
Who We Are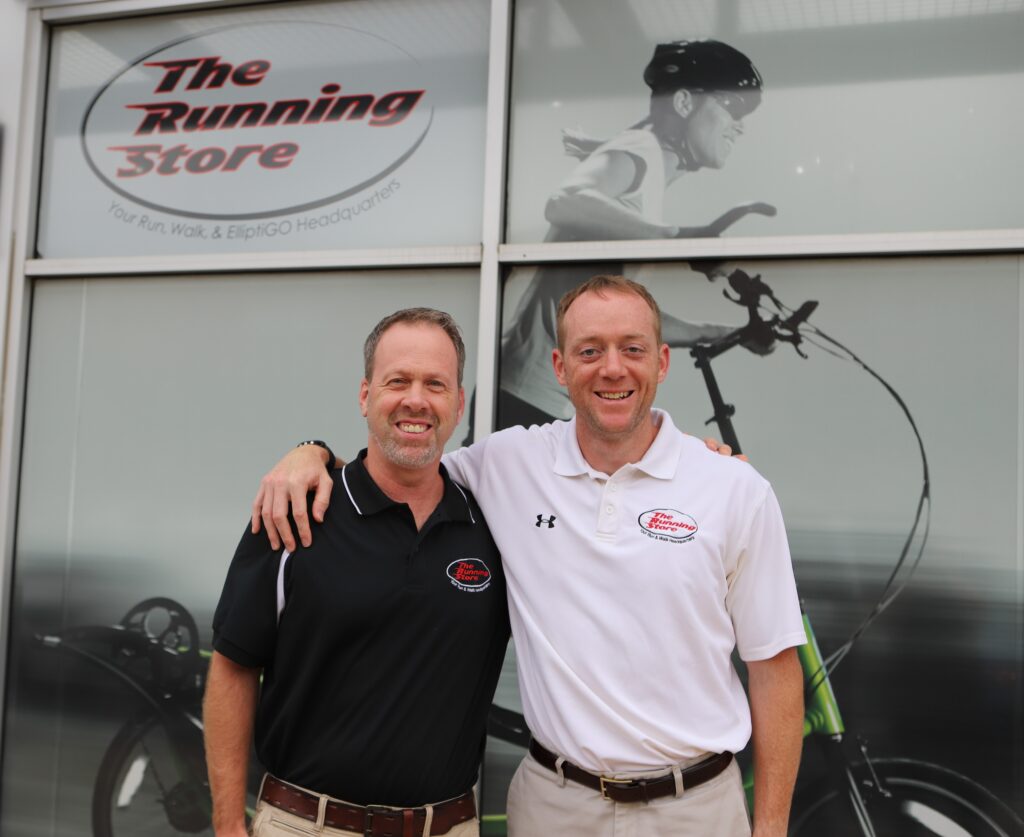 Connor and Dulin have teamed up again!  After working together for many years at the Running Store, Ian and Rob have joined forces again to create Fun Run Racing.  Both Ian and Rob are excited to bring their brand of high energy and high FUN races to our local community. They anticipate the FRR race series becoming a regional draw highlighting Prince William County as a healthy, fun, and active community.
Ian Connor (co-founder):
Ian attended The Ohio State University where he double majored in Exercise Science and Psychology. He was a member of their Cross Country, Indoor & Outdoor Track teams where he earned All-American honors. Since graduating from college, Ian enjoyed an exciting career as a professional athlete and private coach. He qualified for the Olympic trials and had the honor of representing our great country on several world teams. Ian and his lovely wife Asia live in Warrenton with their daughter Chloe.  As CEO of The Running Store, Ian sees this venture as the next logical stride for his customer base… Bringing The Fun To Your Run!!!
Rob Dulin (co-founder):
Coach Rob Dulin is a native to Prince William County. After graduating Potomac HS in 1986, he attended the College of William and Mary where he played varsity tennis and received his B.S. in History. In 1991, he began his teaching and coaching career at Brentsville HS. Later, he earned a Masters Degree in Health and Fitness. His love of running and fitness began at Brentsville HS where he was fortunate enough to have coached a record setting 14 state championship cross country teams. His passion for promoting health and fitness led him to opening The Running Store in 2007. He currently lives in Bristow and teaches Health & PE at Patriot HS. He loves his wife and two children; Robbie & Emma (and sometimes his dog Cocoa). The opportunity to provide awesome running events right here in PWC has energized his 'sole'.